Advanced Features
The Block Island App
Here are more details on the various enhanced and premium features.
SMART Coupons
Deliver a SMART Coupon right to a user's phone to entice people to try your product or service.
Smart coupons can be for a $ or % off discount and you can control the validity dates, number of available coupons, number of times a coupon can be used.
Some coupons ideas include:
10% off for the month of July
A one-time 25% off discount
30% for the first 10 customers
Free dessert with purchase of any entree (one time use)
Create a coupon for any promotion you want. All live coupons automatically show up in the Discount & Deals section of the app.
App users can access all available coupons, save them for later use or redeem them at once.
You can have 1 live coupon with an Enhanced Listing and up to 3 live coupons with a Premium Listing. Also with the Premium Listing, you will receive monthly coupon usage reports.
Example SMART Coupon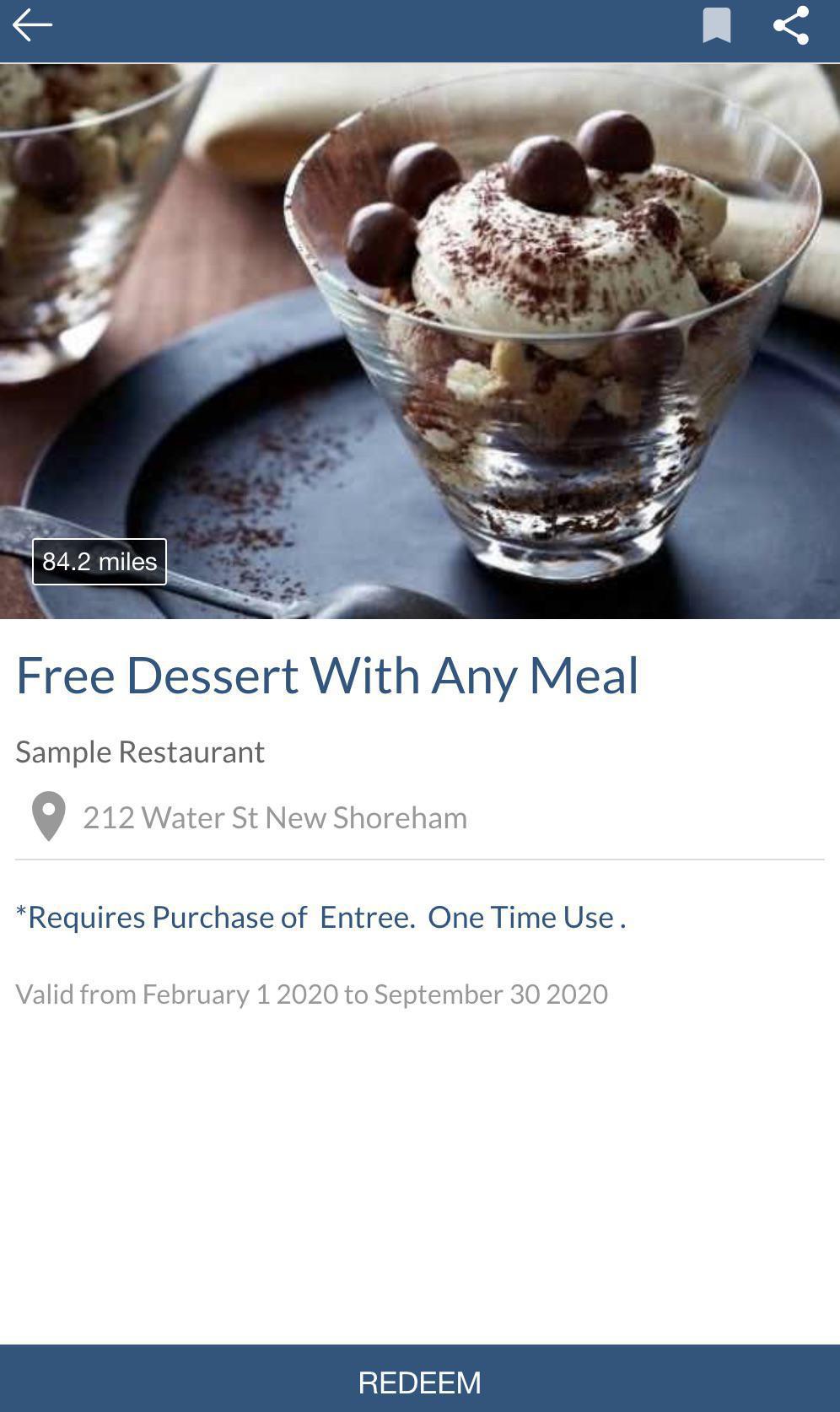 Upcoming Event Listings
Get your upcoming events featured on the home screen (see photo below). This will ensure that app users are aware of your big events.
Listing can include images, date and time, and a 150-word description. Motivate visitors to frequent all your events.
You can create 3 featured event listings with an Enhanced Listing and up to 10 upcoming featured events with a Premium Listing.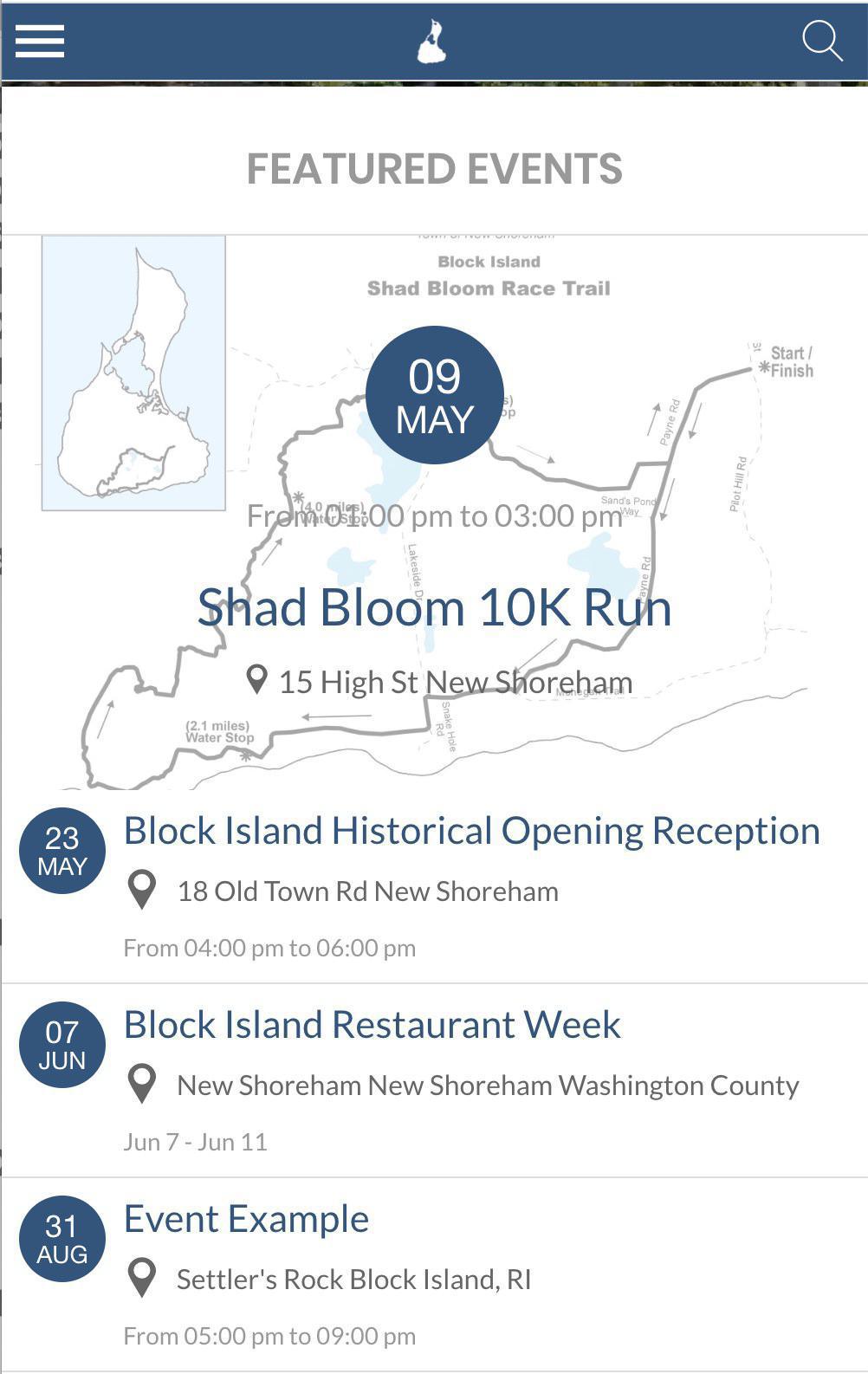 Category and Subcategories
Get your listing in multiple subcategories if it fits for your business.
For example, the main category - Food & Drink and 3 subcategories - Fine Dining, Seafood, and American.
You can be in up to 3 subcategories with an Enhanced Listing and up to 5 subcategories with a Premium Listing.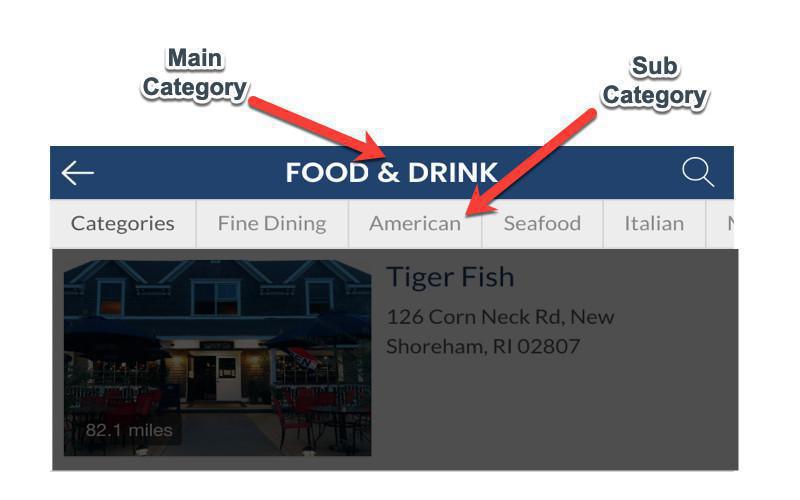 Button Links
Make your listing interactive with button links to anything you want. You could link to:
Open Table reservations
A dynamic menu on your website
A responsive entertainment calendar.
A PDF of your menu or price list.
Your Yelp or Google Business review page.
You can have one button link with an Enhanced Listing and multiple button links with a Premium Listing.
The button below is an example of a link to an external web page.