Water Street Inn
41 Water St New Shoreham
A charming ten room inn located in the heart of the historic district. Many of the rooms have breathtaking ocean views, and all rooms are equipped with air-conditioning, new beds, and recent renovations. All rooms have amenities such as a full bath, color TVs, coffee maker, microwave, and small refrigerator. The convenient location in Old Harbor, within walking distance to the island's shops, restaurants and beaches make this inn a perfect vacation choice. Please keep in mind that the internet is unreliable on Block Island. If you are depending on the internet during your time here the library offers the best connection.
Guests of the Water Street Inn check in first at the Harborside Inn, located two doors down. Both are right across the street from the Old Harbor Ferry landing. We offer luggage storage if you plan to arrive before check-in time 3 pm or would like to stay after check out time at 11 am.
Rooms that can accommodate up to two guests have one queen bed. Rooms for up to four have two queen beds. Unfortunately, cots are not available for additional guests. No additional bedding of any kind may be added to these rooms. Pets and smoking are not permitted at the Water Street Inn. Please note that there is no elevator at the Water Street Inn. All rooms require the ability to walk upstairs.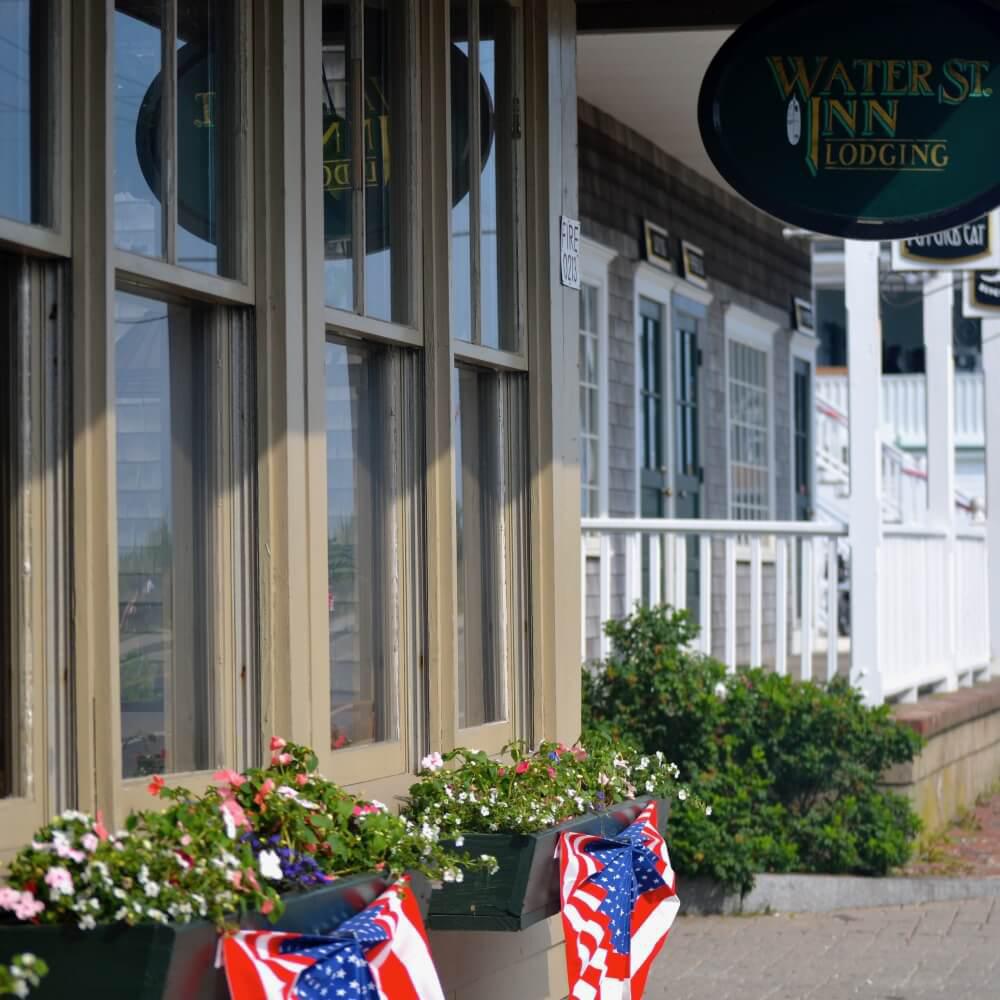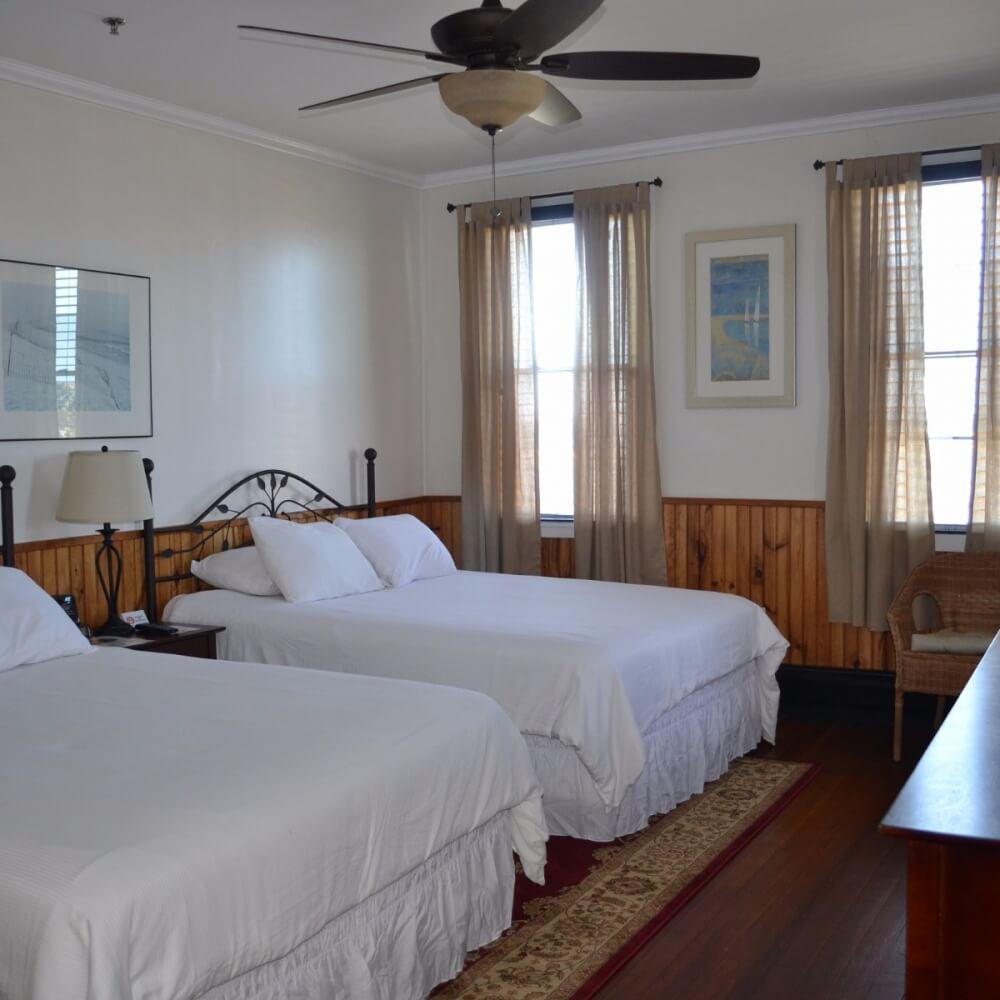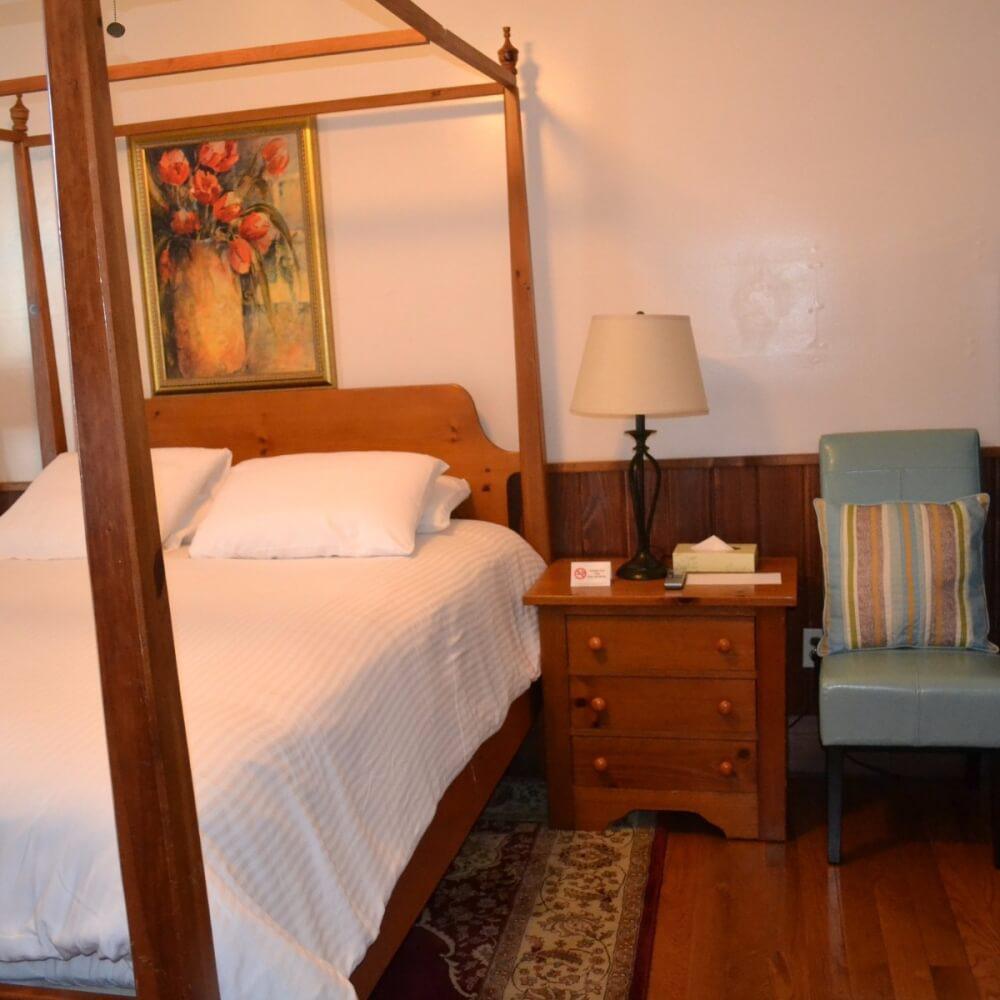 We require a 100% deposit on a Visa or Master Card or American Express for all reservations. Please note: While we normally request a 50% deposit, we have changed our deposit policy in an effort to reduce in person contact on arrival due to the Covid-19 virus. Rentals will not include daily housekeeping for the 2020 season in an effort to reduce contact with our team. If you require trash pick up or fresh towels during your stay please contact our front desk office for a new protocol
We are amending our cancelation policies for hotel rooms, guest rooms and suites. We will require only one day's notice to cancel and receive your payment back less than the $25 administrative fee. While we normally require six days' notice to issue a refund for a reservation, we understand that in these uncertain times, changes may need to be made with less notice. We want to reiterate that if you are feeling ill at all, please postpone your visit to Block Island for your safety and ours. If you would like to cancel, please contact our office either by email or by phone no later than 3 pm the day before you are scheduled to arrive. Within 24 hours of your check-in time, refunds will not be issued. Refunds are not issued for late arrivals or early departures.
A valid credit card and photo ID are required on arrival.