Harborside Inn
213 Water St New Shoreham
The Harborside Inn has been welcoming visitors to Block Island for over a century with its Victorian seaport charm. Listed on the National Register of Historic Places, the Harborside Inn is located in the heart of Block Island's main town, facing out over Old Harbor and the ocean beyond. The convenient location makes walking to the sandy beaches, as well as shops, restaurants and the movie theater just steps away.
All thirty-six of our rooms feature private bathrooms and TV. Many have ocean views and all rooms offer air conditioning. All rates are based on double occupancy. There is always a two night minimum stay on weekends, and three nights for holiday weekends.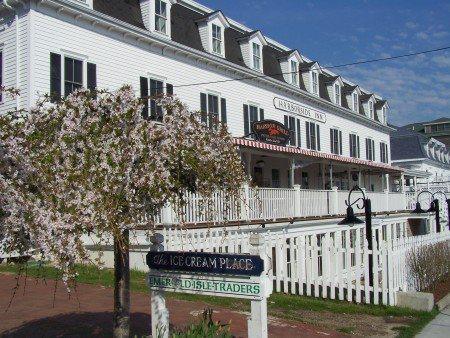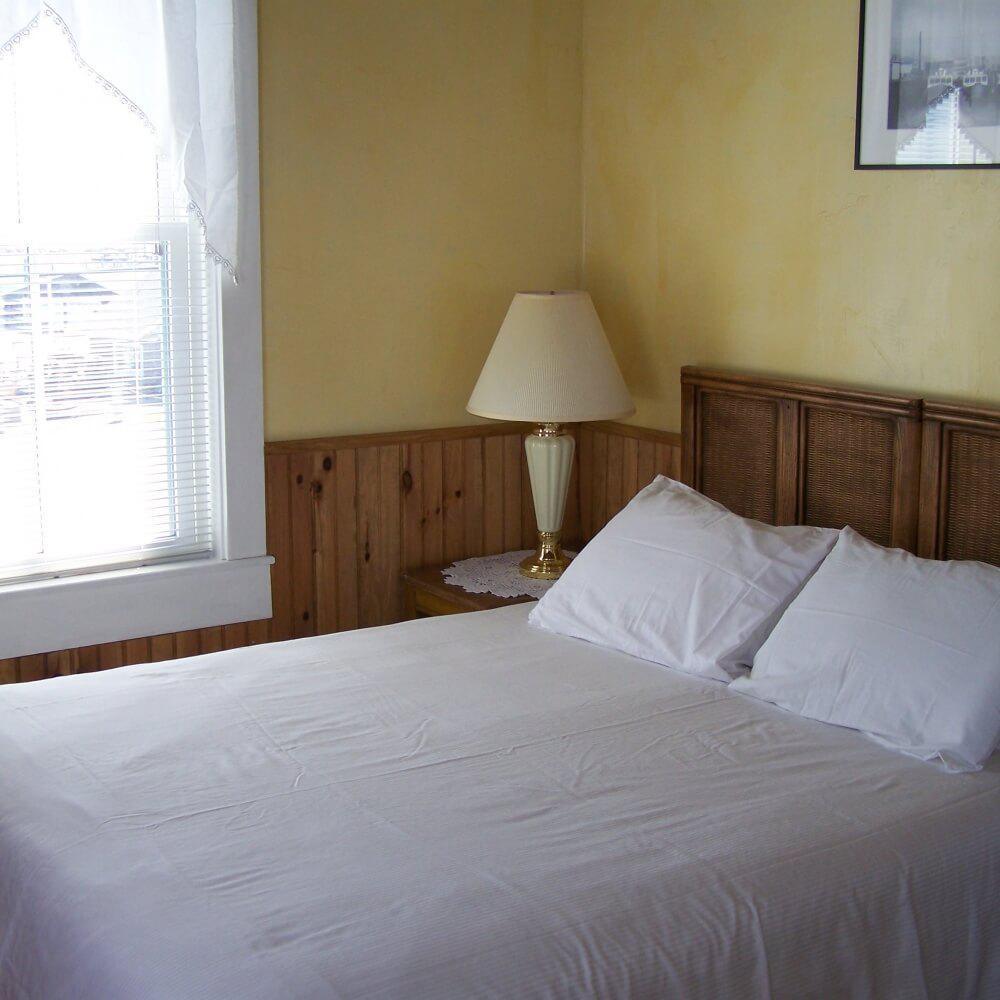 There is always a two night minimum stay on weekends. On holiday weekends such as July 4th there is a 3 night minimum stay at the weekend rate. The rooms at the Harborside Inn can accommodate 2 to 4 guests.Maximim occupancy may not be exceeded in any room. Additional bedding is not permitted in the rooms at the Harborside Inn. We offer amenities at the Harborside for all our guests such as, a luggage storage room, ice machine, complimentary coffee, tea, lobby restrooms, bike and moped rental discount coupons and island dining & entertainment information.
We require a 100% deposit on a Visa or Master Card or American Express for two or more nights and 100% deposit for a single night. Please note: While we normally request a 50% deposit, we have changed our deposit policy in an effort to reduce in person contact on arrival due to the Covid-19 virus. Rentals will not include daily housekeeping for the 2020 season in an effort to reduce contact with our team. If you require trash pick up or fresh towels during your stay please contact our front desk office for new protocol.
We are amending our cancelation policies for hotel rooms, guest rooms and suites. We will require only one day's notice to cancel and receive your payment back less the $25 administrative fee. While we normally require six days notice to issue a refund for a reservation, we understand that in these uncertain times, changes may need to be made with less notice. We want to reiterate that if you are feeling ill at all, please postpone your visit to Block Island for your safety and ours. If you would like to cancel, please contact our office either by email or by phone no later than 3pm the day before you are scheduled to arrive. Within 24 hours of your check in time, refunds will not be issued.
All rooms are non smoking and pets are not permitted at the Harborside Inn. Please note that there is no elevator at the Harborside Inn. All rooms require the ability to walk up stairs.
Each credit card holder must present a valid ID at check in. The credit card holder must be present for signature.